Just finished this great Gary Loomis ICON Glass rod. The color is Cyan, the rod is a 7′ 6″ 4 weight. The action is beyond description. This little rod is a bottle rocket. In my set-up casting, it flexes all the way to the butt section and engages the entire rod. The tip feels soft, but in common cents flex testing, energy transfer was spread throughout the entire length.

The customer picked orange and white as guide colors.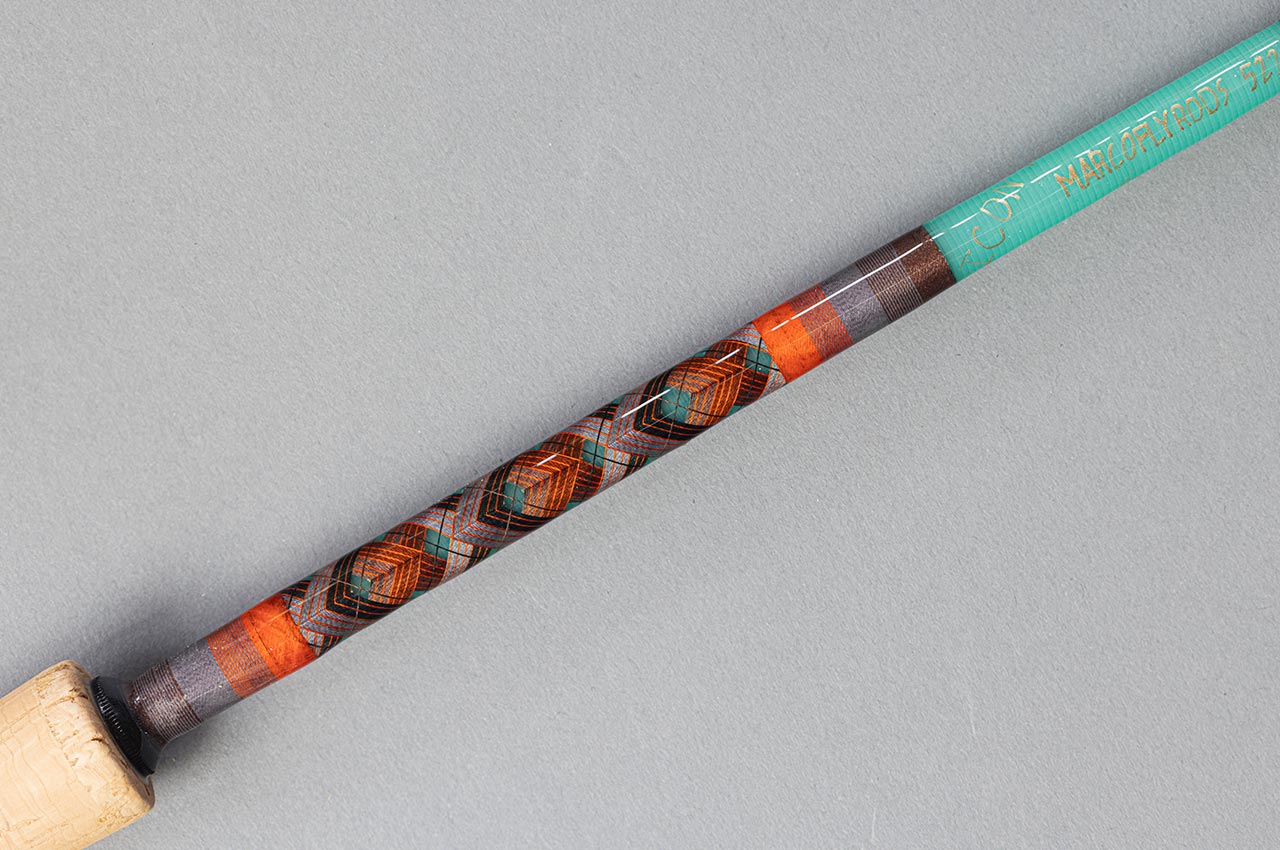 I always had an idea for a reverse chevron using some of that color.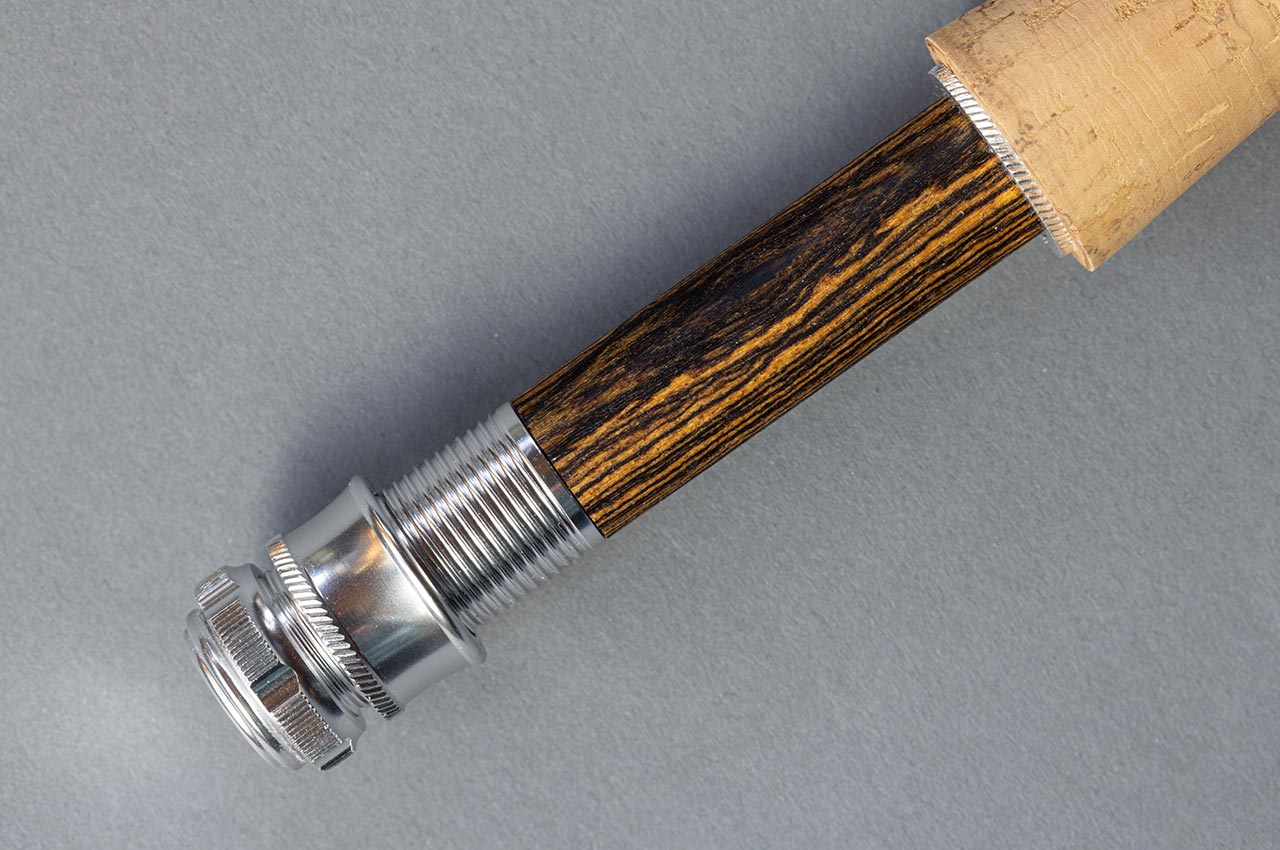 The reel seat is Bocote. I made it from a nice piece of the wood I have been saving.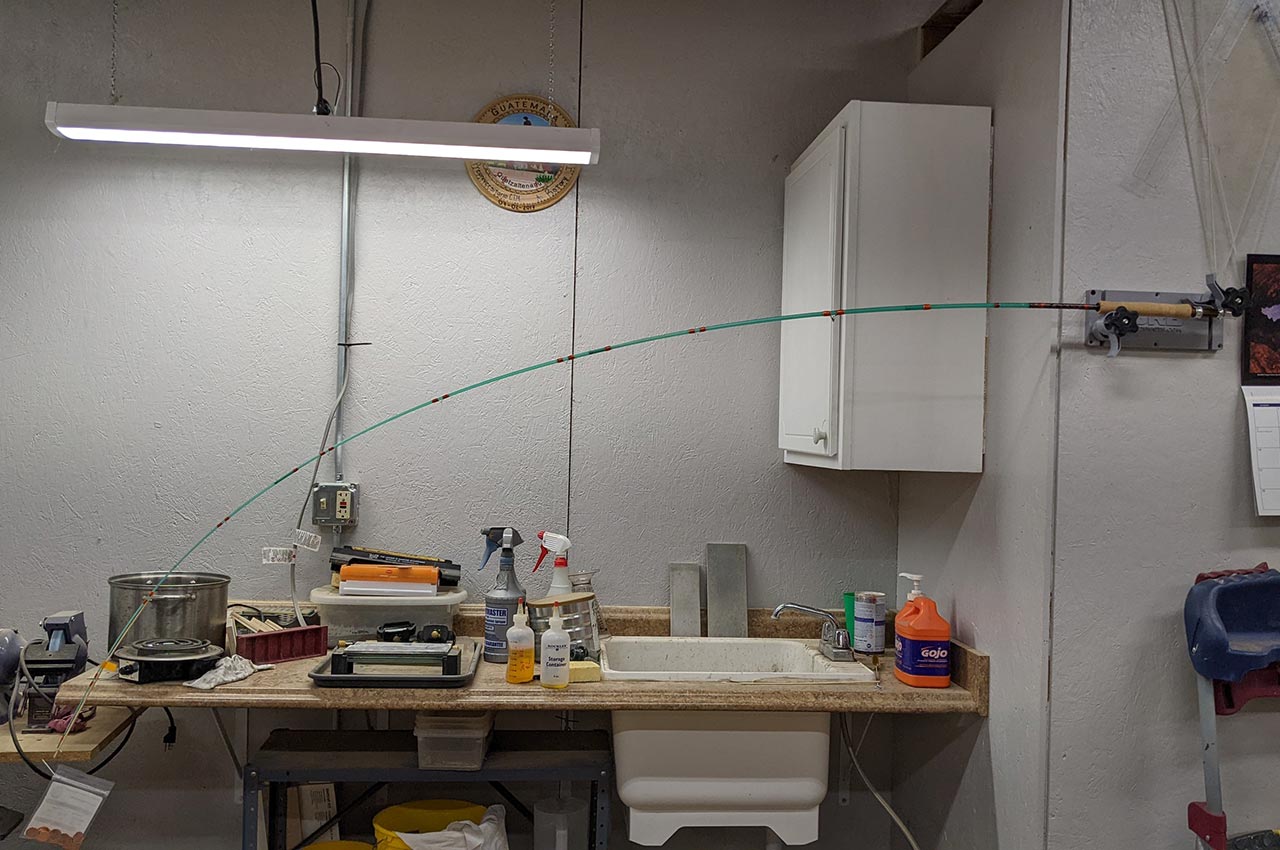 Apologies for the horrible image. But follow the rod and notice the full even bend.